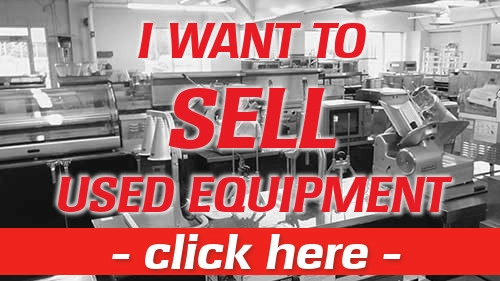 Where Can I sell My Used Die Cast Machinery?
For many years, we have been buying and selling second-hand material handling and metalworking equipment. If you have any machine you'd want to sell, please get in touch with us. We welcome the opportunity to bid on your surplus machine tools.
For your piece of mind, we do a power-up inspection on every equipment and provide a 30-Day Guarantee on machines bought from our warehouse.
Plus, we offer financing and leasing Services, to help you buy the equipment you need at a small monthly fee.
Quick & Easy Option To Sell With Us
Select one of our 2 quick and easy options to sell your die casting machine.
1) Direct Purchase – Looking for a buyer? You just found one!
2) Trade-In – Trade in your used equipment for a new model.
Whether you're looking to purchase from us or not, we're always looking to buy die cast machinery of heavy equipment.
Are you curious about the cost of your equipment? We offer quick and cost-free evaluations.
Deal with our reliable team and receive the best pricing.
Leave with a smile on your face and money in your pocket.
whether you are looking to sell a single machine or your complete inventory, a single component or your full power system, we are interested!
Would you like to buy a die casting machine? Get a fair rate for the equipment you're trading in.
Benefit from a free evaluation to get the best deal on your equipment.
Count on our specialists to identify the appropriate equipment to meet your demands.
When you buy new equipment, you can trade in your old one.
Please provide your contact information and tell us a little about your needs for selling used industrial equipment and assets. We will contact you within 24 hours. If you prefer you can always contact us directly at. +1 (519) 621-0799 or sales@betadiecasting.com